Winter Maintenance Tips
in El Paso, TX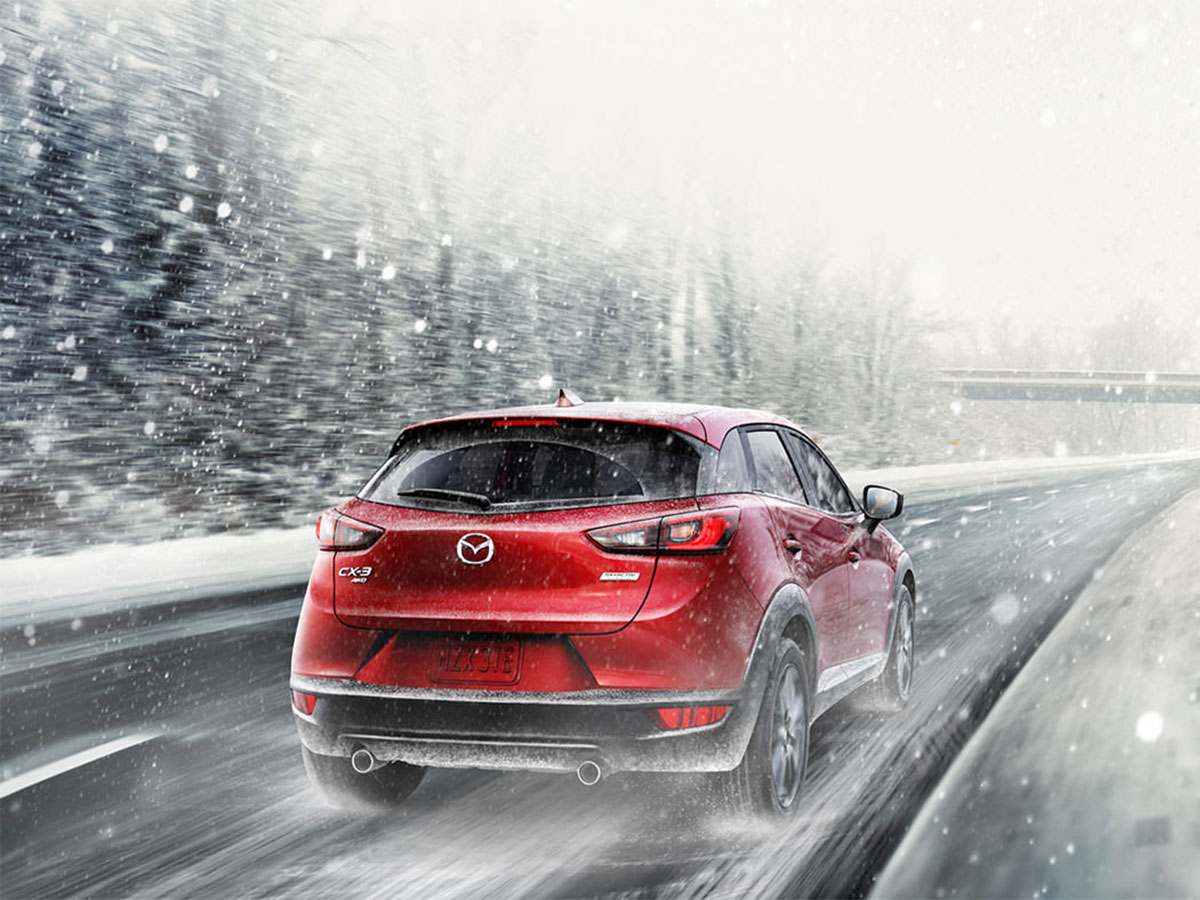 Winterize your Car Today With Viva Mazda
As the cooler temperatures roll in, winter is just around the corner, and there is no better time than now to start getting your car ready for winter. If you want to participate in the best winter car care, there are several steps you should take to make sure that your Mazda is performing at its best.
Schedule Service
Service & Parts Specials
Offered Winter Maintenance
Tire Inspection: Ensuring that you have quality tires on your Mazda and the pressure it needs to be at are the top of your winter care priorities. Your tires touch the highway first and interact first with the cooler weather. During the inspection, they need to have their tread inspected for any leaks and to make sure that they have enough grip to get through the ice.
Brake Pads and Rotors: Being able to stop safely in the winter is done by having some padding between the brake and the metal. Also, your rotors start to wear out over time, so if they need to be replaced, it is essential to do this before it gets too cold temperatures to cause them to deteriorate at a quicker pace.
Fluid Top-off: Making sure that all the different fluids in your Mazda are at their correct levels is another essential step when you winterize your car. Your brake fluid, oil, transmission fluid, and coolant all need to be at the appropriate levels so that their respective areas can operate at below-freezing temperatures. If your engine does not have the proper fluid levels when the weather drops, it could become too cold to operate and lock up.
Battery Inspection and Testing: You don't want to find yourself stranded through the winter with a bad battery or one that has lost connection due to corrosion. During the battery inspection, certified technicians will determine if your battery is clean and operating properly. If it does not power above 80 percent when it is tested, it is time to get a new battery so that you are protected all winter long.
Emergency Kit: Should you still find yourself stranded and seeking help this winter, you need to have an emergency kit available until help can get there. Make sure you have hand and foot warmers available, as well as socks and blankets so that you can stay warm. You also need to pack bottled water and non-perishable food items if you have to wait for several hours.
Contact Viva Mazda Today
If you are in the El Paso area, make sure you schedule your winter car care inspection today by visiting us online or giving our service department a call. We are always here to help at Viva Mazda.
Schedule Service
Viva Mazda Service Department Amenities
State-of-the-Art Facility
Loaner Vehicles
---
Viva Mazda

8980 Gateway Blvd E
El Paso, TX 79907