Brake Pad Replacement
in El Paso, TX
Mazda Brake Pad Replacement in El Paso, TX
We operate a certified Mazda service department where we provide brake pad replacement service with genuine OEM parts. We employ certified technicians and invest in state-of-the-art equipment to complete services to factory specifications. We offer regular opportunities to pay less for certified Mazda brake pad replacement with parts and service specials. Learn more here, and then contact us today to schedule brake pad replacement at Viva Mazda in El Paso, TX.
Routine Brake Pad Maintenance
Brake pads are a durable high-friction material with metallic components bonded by a powerful resin and held in place by a steel backing plate that meets the caliper piston. Brake pads wear down incrementally with brake dust often found collecting on the wheels, and they require replacement service when worn to promote safe braking. We assist customers by performing complimentary multi-point inspections that include brake pad measurement to know when new pads need to be installed.
When Do Brake Pads Require Replacement?
Brake pads that measure 3-4mm are at the recommended thickness for replacement service. Most drivers end up scheduling brake pad replacement service every 25,000 to 50,000 miles with more frequent maintenance needed due to harsh use, including frequent hard stopping, riding the brakes, and hauling heavier loads. Newer Mazda models are equipped with brake pad monitoring with a dashboard indicator lamp that lights up when replacement is needed. Those with older Mazda models without brake pad monitoring will know when replacement is necessary if the brake pad indicator tab strikes the rotor to cause a loud screeching noise.
Certified Mazda Brake Pad Replacement Service
Mazda owners in El Paso, Fort Bliss, Sunland Park, Horizon City, and Socorro choose us for certified brake pad replacement service. Our certified technician will remove the wheel assembly to expose the braking components and inspect the tires for irregular wear. The old brake pads are released from the brake caliper, then the calipers, hoses, hardware, and master cylinder are inspected before installing genuine OEM brake pad parts to specifications. The brake fluid is inspected and topped off as needed. We complete the service with a driving test to verify the result.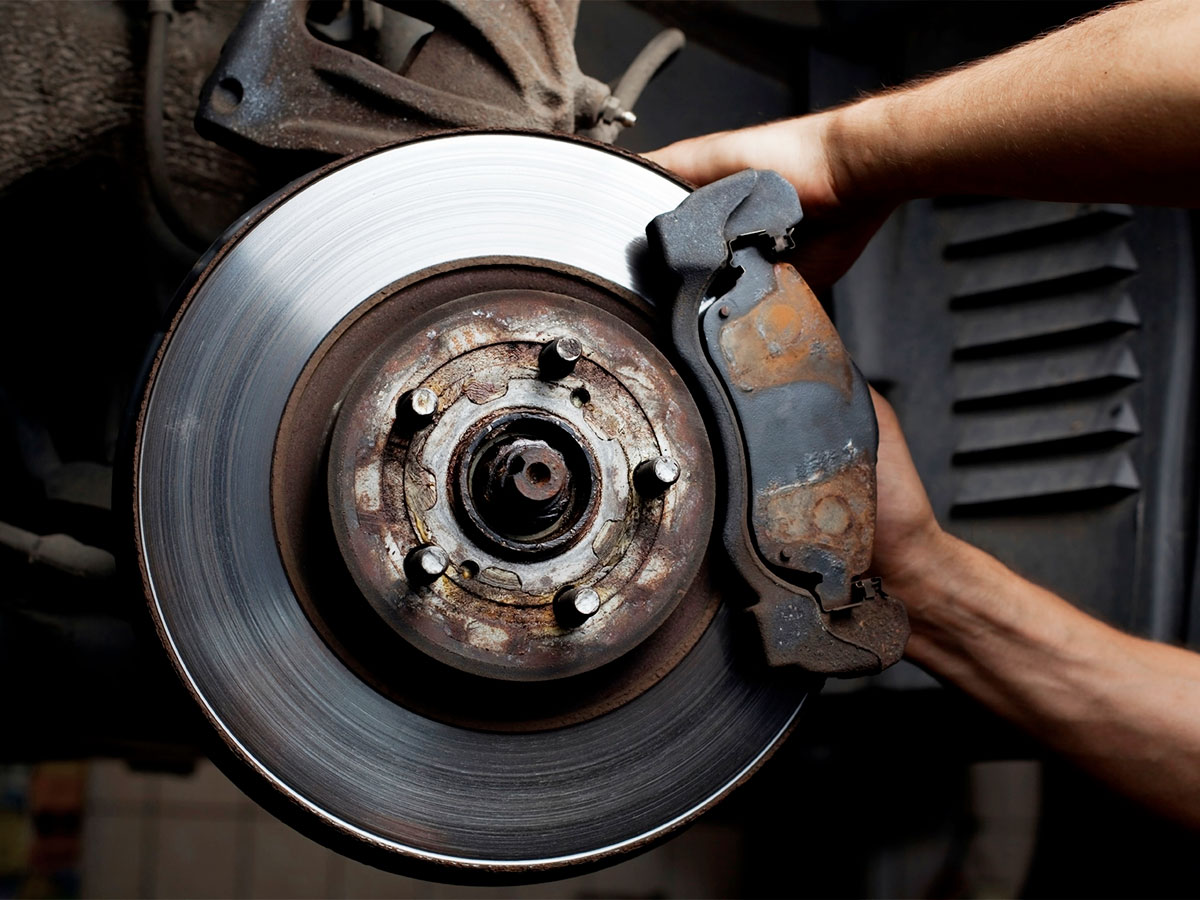 Schedule Brake Pad Replacement Service at Viva Mazda
Customers schedule brake pad replacement services at the online service scheduler and by phone. Online appointment scheduling features 24/7 accessibility with a simple 5-step process completed within minutes. We also welcome walk-ins if you find scheduling this way more convenient.
Schedule Service
Viva Mazda Service Department Amenities
State-of-the-Art Facility
Loaner Vehicles
Viva Mazda

8980 Gateway Blvd E
El Paso, TX 79907