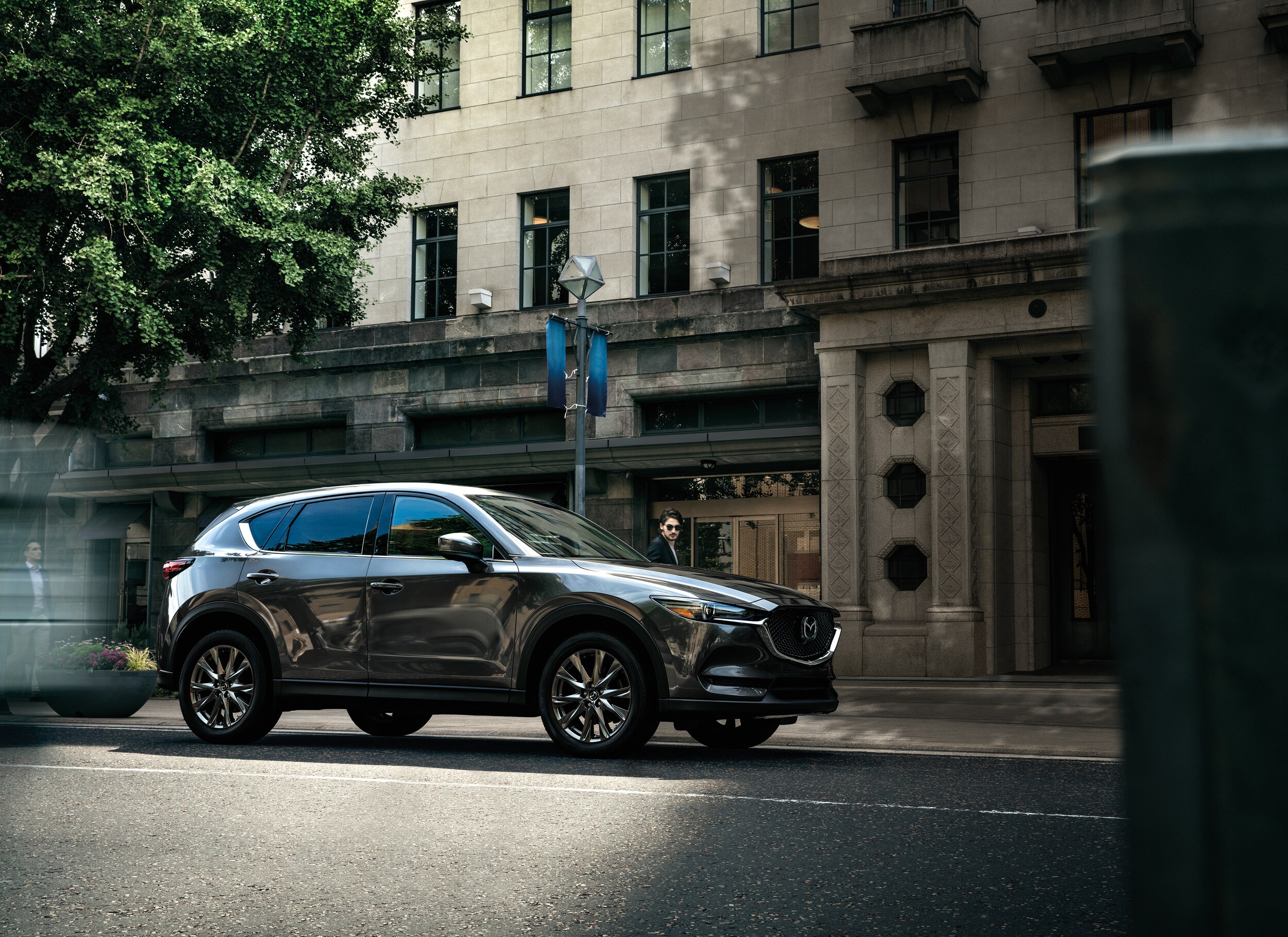 If you are in the market for a midsize SUV that can adapt to any challenge that you could throw at it, you will want to see how flexible a new Mazda CX-5 can be. The CX-5 offers you an efficient but powerful daily driver with tons of luxurious features. Mazda has done a great job of making the design of the CX-5 fit with the rest of its lineup, but also standing out from other midsize SUVs you may see around El Paso. The CX-5 looks inherently upscale and modern, and it's now available at Viva Mazda! To learn more continue reading.
High-End Features
One of the easiest ways to see why the CX-5 is in a league of its own is by stepping into the cabin. The cabin of the CX-5 looks like something that you would find in the finest luxury vehicles on the market. There is fine stitching on every seam, and Mazda has made great use of quality materials.
The Caturra Nappa leather is incredibly soft and supple, which makes it great on long road trips and daily commutes. Once you feel the genuine layered wood trim, you will get the feeling that the CX-5 was assembled by master crafters that love what they do.
Technology Features
The Mazda CX-5 also comes with some of the most advanced technologies on the market, which are incredibly handy to have in a daily driver.
One of the most useful technologies is the 360-degree camera system. This system allows you to get a perfect grasp of your surroundings, and it makes it effortless to navigate even the tightest parking spaces.
Mazda knows that it is essential to keep connected while you are behind the wheel, and they want you to be safe when doing so. That is why the CX-5 can be had with Apple CarPlay and Android Auto smartphone integration. Both of these systems can be used through the sleek, eight-inch multimedia display.
To get a better idea of the level of detail that you will find in the CX-5, we invite you to take one for a test drive. The best place to get behind the wheel is at the Viva Mazda showroom. We think you will love the balance of power, practicality, build quality, and technology that Mazda offers in the CX-5.